Dear gaming friends!

Since we released the official demo after 14 months of work, I decided to go back to the past. Join me and go through the development paths of 'Suicide Vegetables'.
2020 was a tragic year - It's obvious, but not for everyone. When most people complain about insulation, we don't feel any difference. We decide to lock ourselves in a small studio in the south of Poland and start a new absurd project. If Covid-19 was going to be the end of the world, we were the four horsemen of the apocalypse.
It started with Carrot Marx, ended with Joseph Pommodorov. It is difficult to explain why we decided to make a game about the vegetable war. One thing was clear. We had a lot of fun coming up with the storyline of the game. Red vegetables are communists! They want to take control of the world! - It was enough to start work.
Here is the first video. We called it 'Puree Outburst'
Scarry Inspirations 🌶
Do you like Quentin Tarantino's movies too? Our entire team loves them! They were a great inspiration for us. Nobody can combine brutality and dark humor like him. When we released the first video with the explosion of peppers, many people on Reddit told us that the screams of dying haunt their dreams .... We had to be a little softer...
After few months of work, the first playable built was "ready". At least that's what we thought. When our streamer friend started broadcasting her gameplay on Twitch, viewers saw some funny bugs. Here is my favorite "Brad Peas has a twin brother" !!!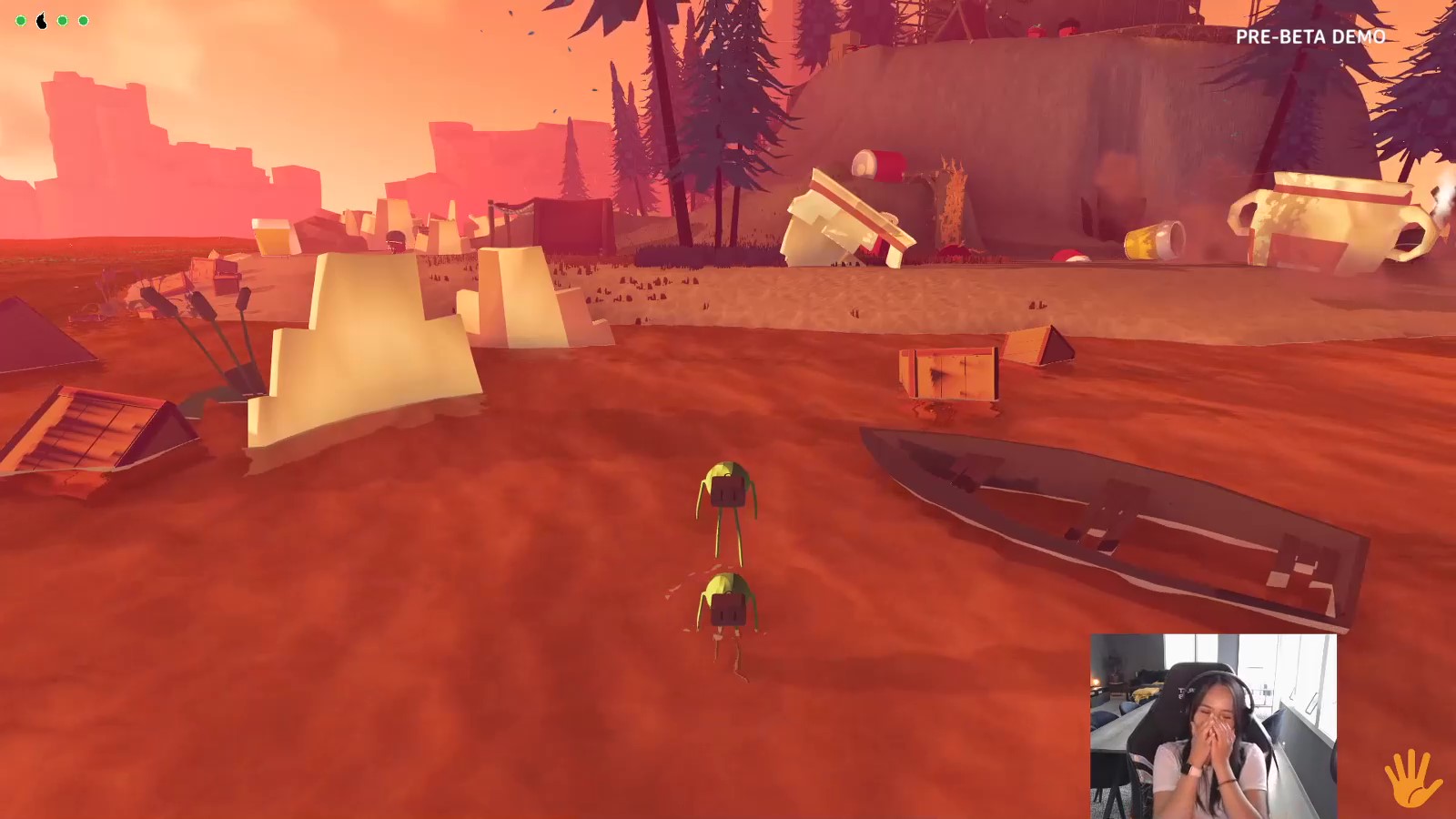 🥕🥕🥕🥕
The next time we were better prepared. Our official demo was a part of Steam Next Fest and the participants who downloaded it were satisfied with the quality of the game. We are currently working on new missions which are going quickly and efficiently. All the mechanics are finished, all we need are new ideas..... and here I turn to you!
How about the fact that it is your sick imagination that will be used in our game? Let's brainstorm here! Your ideas will help us continue to develop the game!
Step1. Download the demo. Feel the vibes of the game. See how our mechanics work.
Step2 Share your ideas with us. You can do it here or on our social media.
Step3 See your name in Credits!
🥦 steam page 🥦 Discord group 🥦 Facebook🥦 Twitter 🥦Instagram 🥦TikTok 🥦 YouTube
We are in touch!
Howgh✊
Red Limb Studio
Files
SuicideVegetablesDemo.zip
540 MB
Oct 04, 2021
Get Kamikaze Veggies - Demo