YouTube algorithm forces us to rename the game!
---
Dear Friends!
After more than a year of work on "Suicide Vegetables", we are changing the name of our game. During this time, the project participated in Gamescom, Pax, and Steam Next Fest and began to attract more and more interest. An official demo was released on Steam in September, and everything seemed to be going in the right direction. There were still a few months until the premiere of Early Access when we received a disturbing message from a popular YouTuber.

He informs us that he does not want to publish the game "Suicide Vegetables" on his channel due to the risk of demonetizing YouTube. He refuses to be persuaded to cooperate and talks about his experiences with the popular game "Suicide Guy". Below is the message I received from him👇
" Hi, Jacek,
Suicide guy was the exact reason I have the concerns. Those videos were demonetized - even though it was a "humorous video game". A few of us even tried removing the game name and title from our videos, but YouTube still recognized the game as Suicide Guy and demonetized the videos. YouTube even checks the transcript of the spoken words in the video and will flag a video based on what I say. As I said, I appreciate the work you do, but I just can't take the risk for my channel."
Our studio form 4 people. For independent game developers like us, working with influencers is a symbiosis. These two branches of the gaming industry are mutually reinforcing. Information that YouTubers won't publish content about your game is a disaster. YouTube's rules are becoming more stringent, and Creators need to pay attention to newer rules and an ever-longer list of censored words. In our case, the appearance of the word "suicide" on the list had a domino effect that forced the name of the game to be changed.
But that's not all. Recently Social Media like Facebook or Tiktok automatically ask us for help after entering the word "Suicide". It only sped up the name change process.
🥕🥕🥕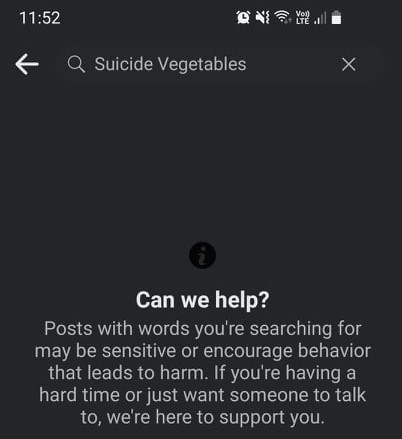 We don't give up! We love dark humor, but sticking to the old name would be suicide for us. ( I just had to put this joke here 😈) On the final lap, we proudly present our new, revised title!

Kamikaze Veggies is a stealth adventure game with an absurd driven-story and third-person perspective for single-player or co-op. The Early Access game will be released in Q1 2022 for PC, and the full version will also be available on consoles!
If you think we are doing a good job please add us to your wishlist. We promise to surprise you with the progress of our game! :)
🥦 steam page 🥦 Discord group🥦Facebook🥦 Twitter🥦Instagram 🥦TikTok🥦 YouTube
"What doesn't kill you makes you stronger"

Howgh ✊
Jacek / Red Limb Studio
Files
SuicideVegetablesDemo.zip
540 MB
Oct 04, 2021
Get Kamikaze Veggies - Demo